About Us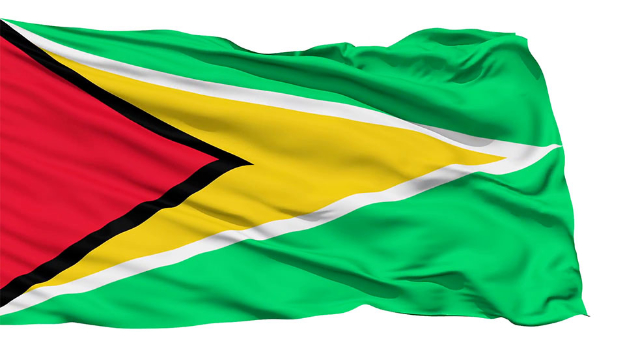 IMSAG Inc. and its affiliates Provide the International Maritime Technical & administrative Support to Cooperative Republic of Guyana.
The IMSA Guyana has built a global infrastructure of maritime support and provides 24-hour service to its ship-owners and managers anytime and anywhere in the world. In addition to its global offices located in the major maritime centers of the world, the International Maritime Safety Agency of Guyana (IMSA Guyana) is proud to announce that it has more than 280 trained professional ship Inspectors as well as qualified auditors.
The IMSAG Administration provides convenient, efficient and cost-effective certification services to ship-owners with the option of Guyana's unique "Harmonized Audit Program" which includes the Annual Flag State Inspection, ISM, ISPS and MLC, 2006 requirements.
Are you stuck with legality while shipping goods to Guyana
Shipping goods to overseas and predominantly in Guyana might be challenging for you. If you feel that shipping is a profitable business but has no clue about how things work, you probably need professional and effective Guyana shipping services. The shipping industry plays a significant role in the GDP growth of any nation. This industry also provides an extreme extent of work opportunities to people from numerous backgrounds.
Little Brief about Guyana shipping services, You Must Know:
Guyana is a beautiful country that is located on the northern mainland of South America. Surrounded by sea and beautiful rainforest makes Guyana an ideal spot for tourist and business aspects.
Guyana's everyday economic activities are agriculture, gold mining, timber, shrimp fishing, and minerals. Looking at their economic activities, we can assume why people worldwide would love to visit Guyana for shipping aspects.
Let's Walk Together and See How IMSAG Got You Covered When it Approaches to Ship Goods to Guyana:
Guyana Registry (No More Challenging Task)
It's evident that some legal parameters, such as the registration process, need to be put forefront whenever you consider shipping. At any cost, this process can't be delayed or ignored. If you do so then, unwanted consequences can be faced with hefty penalties. Here the professional services of IMSAG (International maritime Safety Agency of Guyana) are your key to success.
The team of professionals plays a crucial role here. They are well versed with all the legalities and ensure that no loophole is left where you might face the challenge during the shipping registry process.
Guyana Maritime Seafarers Certificate
Seafarers are one of the essential components of maritime. They are the one who ensures that the shipping process is functioning smoothly and hassle-free. But, do you think if seafarers are not physically well then it will be next to impossible to ship goods in the order.
IMSAG plays a crucial role here to ensure that seafarers are in good health. They provide COC (Certificate of Competency) that all the seafarers legally require during national and international shipping.
IMSAG COC is authentic and approved. If the seafarers don't hold a recognized certificate, they will have to undergo an examination that contains an industry-related questionnaire.
Final Words
Lately, the shipping industry has rapidly increased. Every year millions of trade take place through this Industry. Undoubtedly, the shipping industry helps generate work opportunities and lets people make maritime one of their career options. We must not ignore the importance of legalities that every trader must oblige before digging into the shipping industry.
IMSAG is one of the leading agency exits in Guyana. It helps shippers quickly get themselves registered and other industry-related services get done in time. You can easily reach them and get the legal services off your shoulders. The professional team is highly experienced and qualified; they won't let you down.