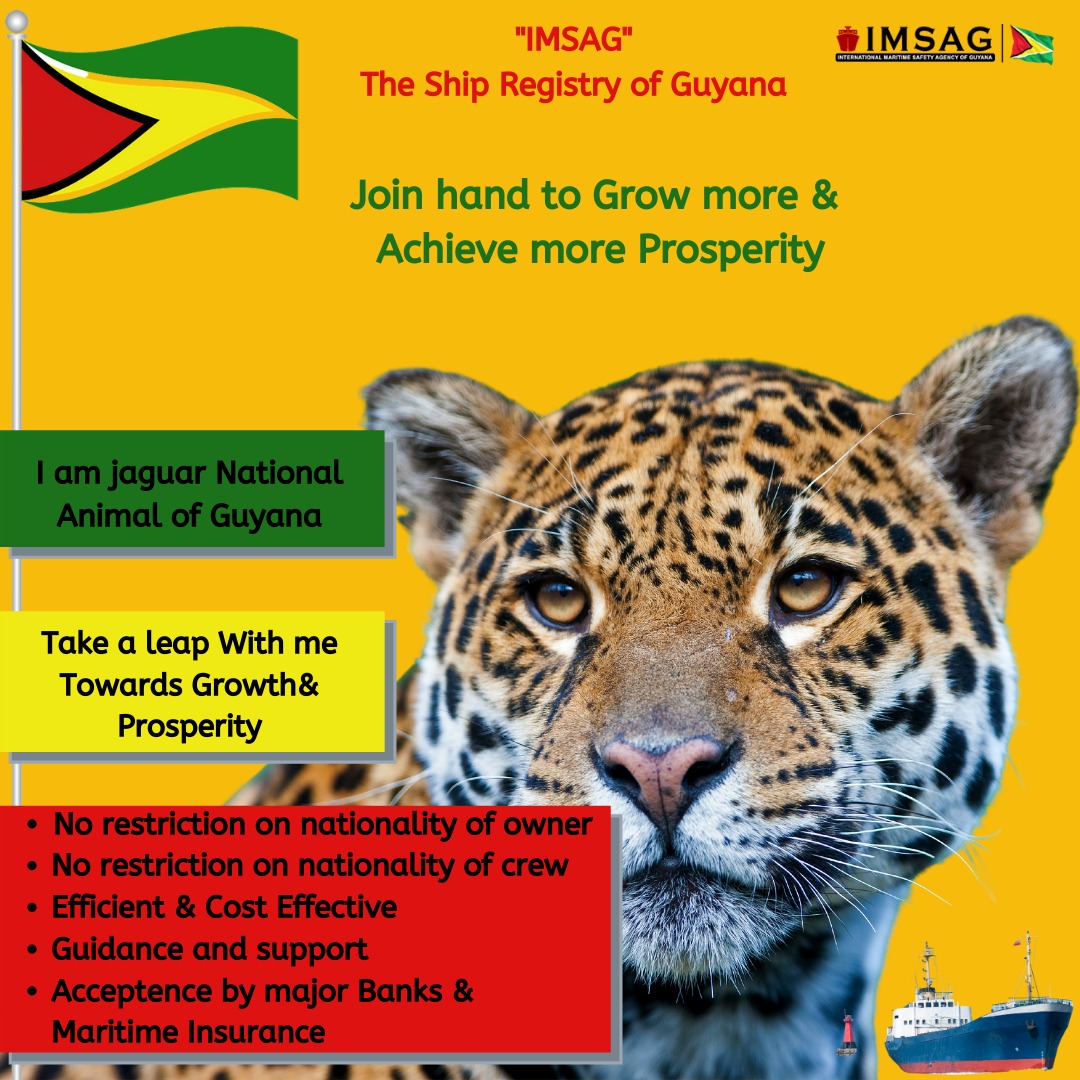 The registration procedure is an easy and straight forward procedure in accordance with national and international standards. The registration procedure for vessels aims to safeguard the interest of the ship owners as well as buyers. It meets all requirements of national and international organizations.
Application for the vessel Registration under Guyana Shipping act ,Cap.49:01 in "Co-operative Republic of Guyana" CRG" may be submitted to any Regional Offices of IMSAG through online or offline method.
Applications with complete details are subject to the approval by the Administrator and upon approval Provisional registration will be done .
As described in Cap.49:01 of the shipping act. vessel should be owned by a citizen of Guyana or national or a qualified maritime entities .The term national or citizen includes CRG Coporation, Limited Liability Companies, Partnerships, Limited Partnerships and consortium of Individuals.
Requirements for Provisional Registration
The following documentation should be submitted for the Provisional Registration of ships under Guyana Flag. Upon satisfactory completion of the Provisional Registration process, the vessel will be issued with a Provisional Certificate of Registry, Provisional Ship Station License and Provisional Minimum Safe Manning Certificate.
All the Provisional Certificates issued to a vessel have validity of six (6) months.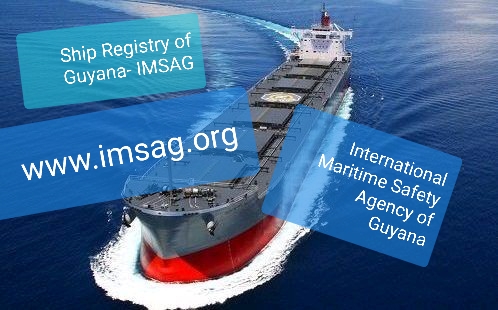 Application along with the following documents need to be submitted:
*Copy of Bill of Sale duly Notarized
*Resident Agent Letter of Confirmation
* Copy of Builder's Certificate (for New Build vessel)
* Copy of Court Decision, in case the vessel was bought by auction court order.
* Application for Registration (IMSAG01) – Note: If the application is not applied by the owner, the owner should provide an Authorization Letter to the person who applied on behalf of the owner stating the relationship of the authorized person).
* Incorporation Documents– For applications by a company.
* Copy of Passport – For applications by Individuals.
* Copy of previous International Tonnage Certificate.
* Copy of Previous Registration Certificates
* Copy of RAA Confirmation Letter
* RO confirmation letter. IMSAG has a standard format of the RO letter which shall be submitted (RAA01)
* Copy of Previous Class and Survey Status (If Available).
*Acceptance of Quote
*Declaration for Company (DC01) & KYC Form (KYCF01)
Requirements for Permanent Registration
The following Documentation should be submitted within 90 days from the date of first Provisional Registration for the Permanent Registration of ships under CRG flag and the issuance of Permanent Certificates. The Permanent Certificates has no expiry dates but its continuation with the Flag is subject to the successful annual Inspection and annual fee.
Original notarized or certified true copy of the Original Notarized Bill of Sale (showing the transfer of ownership) or original notarized Builder's Certificate.
Original Deletion Certificate from the previous registry.
Copy of Deletion CSR – if applicable
Original Application Form (IMSAG01) duly signed by owner or applicant who is authorized by the owner. Note* If the application was not applied by the owner, the owner should provide an Authorization Letter to the person who applied on behalf of the owner stating the relationship of the authorized person.
Copies of valid Statutory and Class Certificates issued on behalf of IMSAG a Recognized Organization (including ISM, ISPS if applicable)
Updated Crew list and copies of Seafarers COEs including the certificate of Endorsement for the Special Certificate for passengers and tankers.
Radio Equipment Details (RAA01) – Equipment Description and Frequencies, if applicable.
Copy of LRIT Certificate Conformance Report.
Copy of valid BCC for Vessels from 1000 GT and above
Copy of CLC for Oil Tankers and for Ships that carry 2000 Tons of oil in Bulk
Copy of DMLC